Signal/Ones owned by W2RWD
Bob Dietz, W2RWD, is an avid Signal/One collector.
He actually worked for Don Roehrs in Franklin Lakes when he was a teenager.
Check this link for something very interesting that Bob still has from that time.


A Bit of Signal/One Nostalgia - The Reel Deal



With 24 radios, this is the 2nd largest known collection of Signal/Ones.


Click on thumbnail
s
below
for
more pictures and information.

And scroll down to see all radios.
MS1030

MS1030
S/N 8308122

MS1030
S/N 0707943

A rare CX11 - Build 15 - the Last CX11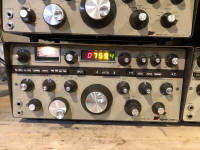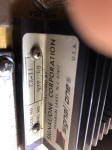 CX11
S/N 9227740
CX11 and CX11A

CX11A
S/N 1201820

CX11A
S/N 10929721

CX11A
S/N 13061840
Pictures not available
CX11A
S/N 13221850

CX11A
S/N 11400840

CX11A
S/N 12240890
A very rare CX7B NJ radio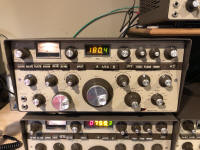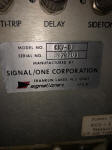 CX7B
S/N 8974203
CX7 and CX7A

CX7
S/N 00183

CX7A
0700720305

CX7A
S/N 004211312

CX7A
S/N 177249493

CX7
S/N 00255

CX7A/B
S/N 00108

CX7
S/N 165246464

CX7A/B
S/N 101230397

CX7A
S/N 136240438

CX7A/B
S/N 00921

CX7
S/N 00919
not on list you sent

CX7
S/N 057226367
not on list you sent

CX7
S/N 00862
---

Return to Signal/One Main Page

Created: March 03, 2019. Last Updated: July 13, 2019
Copyright 2019, PakRatz, Corpus Christi, Texas, USA