Signal
/

One CX7A


S/N

077229392



Here is a CX7A from Gardena, California. This radio is from the estate of Earle Scott, W6OAU (SK).
It is one of six CX7s I purchased from WB6VHK who was helping with the estate.

Well it is now 7 plus years later and I finally opened this radio. It powered up and RX/TX worked but no Nixie display.
Board was covered in some kind of oxidation. One trace was opened and many IC sockets had issues.
Repaired and now working. The A PTO was frozen solid. Someone had used some really poor quality lube in the past.
Cleaned and used high quality lubricant.
This radio has an original A Power Supply Board that is in remarkable condition.
Excellent receiver and good output except rather low on 10 meters. Will save that for later.
Click on thumbnails below for larger image.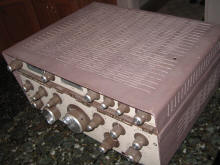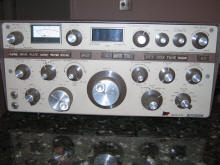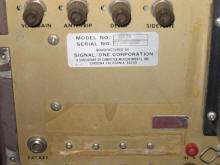 ---
Created: May 09, 2008. Last Updated: January 12, 2019
� Copyright 2015, PakRatz, Corpus Christi, Texas, USA